Calvin Johnson and Robert Sims used to be busy kicking a football around a field in front of eager Detroit Lions fans. However, the former football players have decided to branch out and dabble in business outside of the sports industry.
Their latest endeavor will focus on researching medical cannabis.
The agreement was confirmed on Thursday, August 15 alongside Harvard University's International Phytomedicines and Medical Cannabis Institute. Together, the team will delve deep into the medical benefits of cannabis and its potential as a treatment for killing cancerous cells. 
As part of Harvard's medical cannabis research project with Johnson and Stevens, the team will explore the plant's suitability in treating neurodegenerative conditions, such as Chronic Traumatic Encephalopathy (CTE).
CTE is a common problem among football players, since the disease stems from frequent head injuries. As a debilitating condition that many people can relate to, the former Detroit Lions players are optimistic that they can help banish the stigma enveloping the cannabis industry.
"With the stigma associated with this industry, a lot of my family, including my mother, looked at me like 'Have you lost your mind?'" Johnson said during Detroit's Cannabis Capital Conference. "But when you all of a sudden add that we have a partnership with Harvard because we're trying to find the best medicine, that changes a lot of minds."
Harvard Medical Cannabis Institute aims to broaden patient access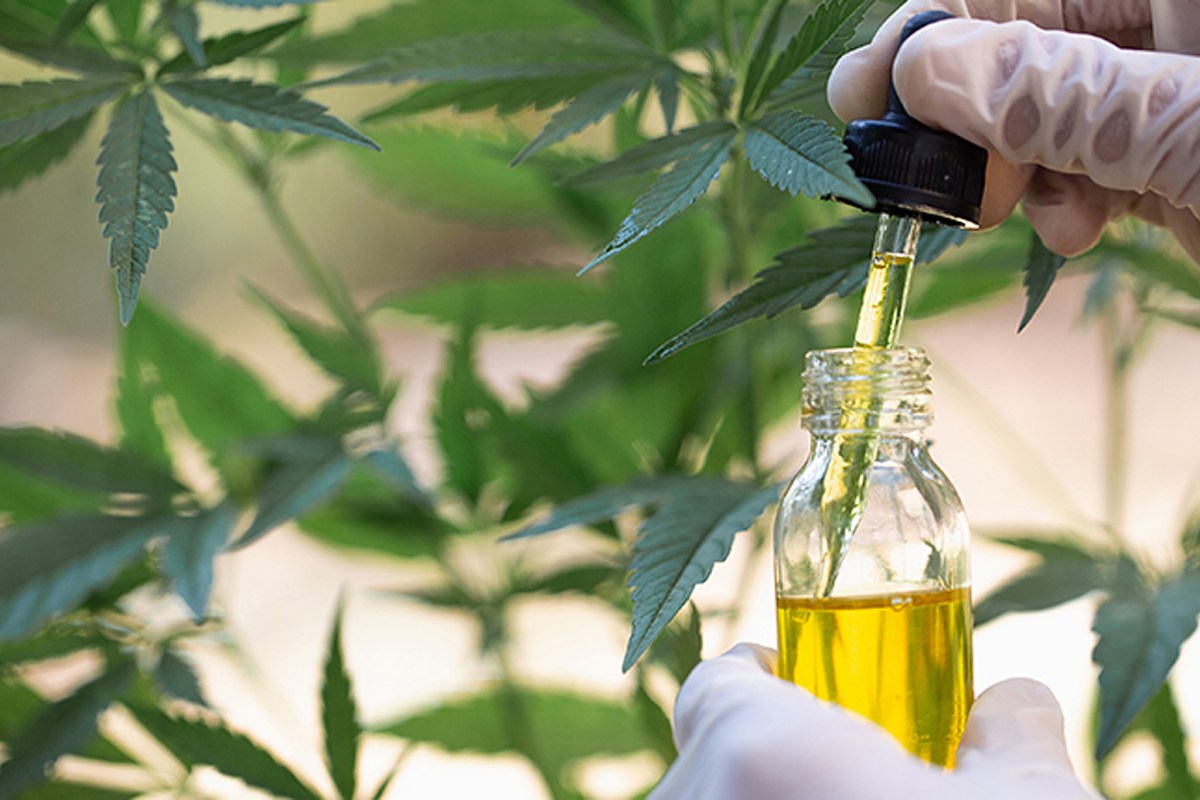 In an effort to push forward with research into medicinal plants and patient access, the Harvard Medical Cannabis Institute was inaugurated in May of this year.
The University was prompted to make the move following the release of a report by The World Health Organization (WHO); the report suggested that 80 percent of the global population relies on some kind of plant medicine for the treatment of widespread illnesses and ailments.
The former Detroit Lions players who are collaborating with Harvard's cannabis research initiative will focus primarily on conducting clinical trials on patients who suffer from chronic pain and CTE. Both sportsmen demonstrated their enthusiasm for the forthcoming project during an appearance at the Harvard Global Health Catalyst Summit, which recently took place in Boston.
"Very quickly we went from being washed up athletes and very quickly turned to something that will really help people," Sims said, as he reminisced on their evolution into the field of medical cannabis research.
Both players made a point of noting how excited they were to participate in the flourishing medical cannabis industry, considering the fact that they themselves have endured the symptoms of CTE. Many players have forcefully turns to opioid painkillers, which have proved fatal in thousands of cases.
"From our point of view, 99 percent of football players have some form of CTE," Sims explained. "It's a big deal because we can now represent a group of players who are alive and fighting for a treatment for themselves."
Former Detroit Lions players have suffered some setbacks in obtaining cannabis business licenses
The road to medical cannabis research and processing has not exactly been smooth for the former Detroit Lions players. 
When their football careers came to an end, Sims and Johnson decided to start flipping houses for profit. It just so happens that this led them to the industry of medical cannabis research; a number of properties they were flipping stood in cannabis-friendly zones. 
After assessing each location and monitoring the rapid rise of dispensaries within their boundaries, Sims and Johnson took it upon themselves to capitalize on the ever-growing industry, as well as tackle the lack of research associated with it. 
Federal restrictions on the cannabis plant have hindered research efforts in the past, but with the Drug Enforcement Administration (DEA) recently announcing it would push forward with the reviewing of medical cannabis applications, things seem to be headed in the right direction.
Eventually, the former sportsmen intend on opening a number of medical cannabis cultivation, processing and retail facilities. One of their cultivation facilities is located in Webberville and is expected to open its doors later this year. Their dispensaries will be scattered around Lansing, Niles and Kawkawlin.
Of course, in order to accomplish these goals, obtaining a license was essential. At the beginning, licenses were denied, due to Sims' rental issues and the fact that Johnson failed to pay for a parking violation in Atlanta.
"That hurt. We all hurt on that day," Johnson said of the day when they were denied a business license from the state. "If there was a low day in the last year for us, that was it. All the time and money we put forth; it was tragic, but we found some great legal advice and partners and found a solution."
Fortunately, after reapplying alongside a group of partners, the duo succeeded in gaining licensing. 
"There have been some bumps in the roads. But, we're used to those bumps, playing for the Lions," said Sims.
Their branded cannabis products will be sold under the name Primative.
The post From football to weed: Former Detroit Lions players join forces with Harvard to study cannabis appeared first on Cannabis News Box.